Journal of Orthopaedics Study and Sports Medicine

Journal of Orthopaedics Study and Sports Medicine is open access, peer-reviewed, an online journal committed to the dissemination of high-quality research related to the latest trends and advances in orthopedics, trauma, orthopedic rehabilitation, and related knowledge from all over the world.
The journal welcomes original research work, review articles, commentary, Case studies, and short communications related to different aspects of orthopedics including Arthroplasty, Arthroscopy, Sports Medicine, Spine, and Spinal deformities, Trauma, Pediatric orthopedics, limb reconstruction procedures, hand surgery, and orthopedic oncology. It delivers timely interpretations of key scientific developments in orthopedic surgery and rehabilitation and related areas of study. Known personalities with expertise and published studies in a specific field are invited to write reviews and editorials in our journal. Un-invited reviews will also be accepted if written by experts with publications in the field.
The journal scope comprehends the knowledge in research of the musculoskeletal system such as orthopedic oncology, osteoarthritis, orthopedic trauma, arthritis, musculoskeletal system, surgical sports medicine, spine surgery, pediatric orthopedics, laminectomy, orthopedic nursing, orthopedic implants, spine ailments, sports injuries, foot and ankle surgery, medicine for osteoporosis, studies associated with periacetabular osteotomy, degenerative diseases, infections, tumors, and congenital disorders, bone density, diseases associated with bone, such as bone cancer, bone marrow replacement or transplantation, injury, other musculoskeletal issues, orthopedic surgery, osteoporosis, and related treatment regimes, etc.
JOSSM welcomes direct submissions from authors: Attach your word file with e- mail and send it to orthopaedics@genesispub.org
Editorial Board
Marco Aurelio Teloken

Orthopaedic Surgeon,cirurgia reconstrutiva e preservadora do quadril, Porto Alegre, Rio Grande do Sul, Brazil

Maxwell Dean Dordevic

Director of Research and Development at Veritas Innovation, US

Gordon Slater

Orthopaedic Surgeon, Private Practice, Level 2, Suite 2.01,376 New South Head Rd, Double Bay, NSW 2028; Australia
Publication Charges
Genesis Scientific Publication is a self-governed as self-financed organization which aims not to receive any kind of external support from institutions/organization. Hence, the processing charges received from the authors and some academic/corporate sponsors are the sole means of the operation of manuscripts. And for maintenance, the fee is being received namely "Handling Fee".
Thus, our group is like an open book which can be accessible by anyone who is passionate about journals with any chargeable fee i.e. it's absolutely free for readers. However, authors are supposed to pay the handling fee which is required for processing of articles only and no other fee will be charged. And there is a provision made for authors i.e. the payment will only be done after the publication of the manuscript. It provides immediate open access to its content on the principle that making research freely available to the public supports a greater global exchange of knowledge and the charges cover the costs of turning a manuscript into a finished article, and also consists of promotion and distribution fee. Thus, this fee varies accordingly with the extent or type of colored effects, complex equations, extensive editing and extra elongation of no. of pages of the article etc.
The standard processing fee of journal for all type of articles is mentioned below:
MANUSCRIPT TYPE
ARTICLE PROCESSING CHARGES
USD
EURO
GBP
ALL ARTICLE TYPES
800
672
581

---
Latest Articles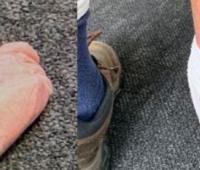 In this article, the authors review the literature for the current thinking in management of pin ..
View Full Article
View PDF